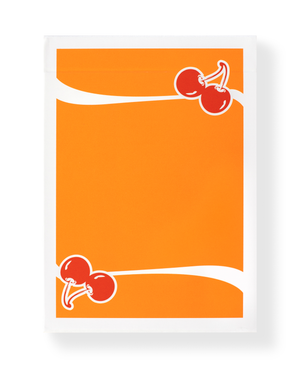 Cherry Casino: Summerlin Sunset
Capturing the iconic Las Vegas sunset, Cherry Casino: Summerlin Sunset is a must-have for elite magicians, cardists and collectors worldwide and is guaranteed to attract attention with its vibrant orange colour-way. 
The design's simplicity and lack of unnecessary detail has been crafted to let your performances shine. With simple, symmetrical card backs paired with standard faces, these tasty new Cherries will reflect your confidence, your style and your swagger.

Available in a variety of different colours, Cherries maintain exceptional quality throughout the duration of their use and include two gaff cards with each deck - one double backer and one black face card. 
Printed by The United States Playing Card Company on Premium Crushed Stock.