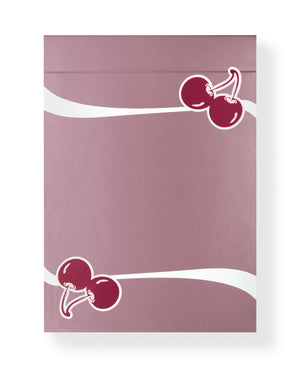 Cherry Casino: Flamingo Quartz
Flamingos are widely considered the symbol of luxury and elegance. Whether you're on the casino floor or performing to an audience of thousands, Cherry Casino: Flamingo Quartz, will give you the confidence to astound. 
Brought to life in metallic mauve pink and inspired by vintage casino decks like Jerry's Nuggets and Wynns, Cherries incorporate a simple, symmetrical back design with standard faces, making them perfect for card games and magic performances alike.
Available in over five different colour-ways, Cherries maintain exceptional quality throughout the duration of their usage and are loved by conjurers and cardists alike. Two gaff cards are included with each deck, one double backer and one black face card. 
Traditionally cut and printed by The United States Playing Card Company on Crushed Bee Stock.