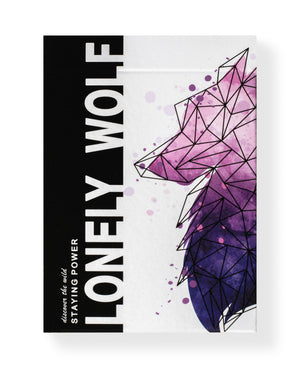 Lonely Wolf by BOCOPO is inspired by the largest member of the dog family, the symbol of bravery and temperament, and is now available in stunning purple colour-way, complete with numbered sticker seal! 
Designed specifically for cardistry, the back design is completely borderless and features a silhouette of a howling wolf. Card faces also include full bleed elements to ensure fluidity to your flourishes, regardless of deck orientation, and are completely custom with low-poly illustrations that combine fantasy with a modern design aesthetic. 
Printed by Make Playing Cards with their Linen Air Light stock and Beta Finish.