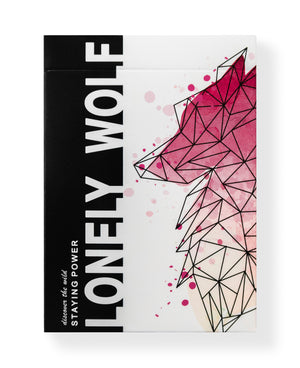 Discover the wild, discover the Wolf. 
An extension of the Lost Deer series of playing cards, Lonely Wolf by BOCOPO is inspired by the largest member of the dog family and features a colour-way that is as calming and quiet as the wilderness itself. 
Designed specifically for cardistry, the back design is completely borderless and features a silhouette of a howling wolf. Card faces also include full bleed elements to ensure fluidity to your flourishes, regardless of deck orientation, and are completely custom with low-poly illustrations that combines fantasy with a modern design aesthetic. 
Limited to 2,500 decks printed.