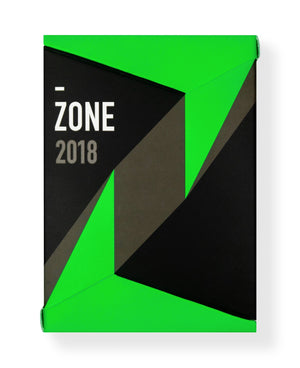 ZONE Playing Cards by BOCOPO are designed especially for cardists and offer a fresh interpretation of how a deck of cards can be used in the world of card flourishing. 
From the cards themselves through to the tuck case, ZONE maximises the visual impact of your performances. Limited only by your imagination, a new two-way opening card box breaks from convention and begs the question... can you flourish with more than just a deck of cards? How about the box itself?
The eye-catching fluorescent green colour-way brings a trendy fashion sense to this deck and demands attention from audiences. All curved graphics, from pips to court cards, have been replaced with straight lines and geometric cuts - sharp, but never compromising. 
Immerse yourself in innovation and unlock your imagination.