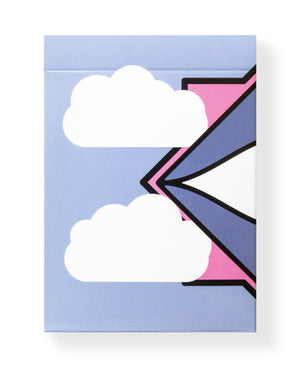 The second addition to the Aspectu family of playing cards by The Seers, V2 or 'Early Sunset' builds on the success of the first edition and aims to add even more depth to your fans and displays whilst maintaining a minimal design style. 
Inspired by the evening sky, Aspectu V2 features a palette of lilac, purple, pink and midnight blue which combine to create a well structured, two-way fanning experience. 
No detail has been left untouched even each card's face has been redesigned to enhance the look of your flourishes, with full bleed elements and a unique pip arrangement! 
Printed by The United States Playing Card Company on premium crushed stock with Air Cushion Finish.