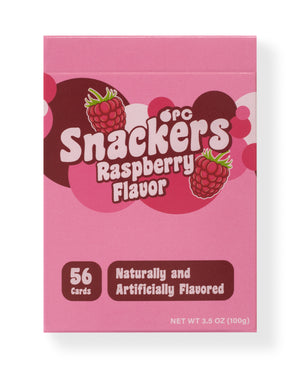 The fourth instalment in the Snackers series, Snackers: Raspberry arrives in a resealable fruit snack bag, infused with essential oils, so you're met with a refreshing Raspberry fragrance when you use your deck for the first time!
In true Organic Playing Cards fashion, the cards are elegant and understated in design featuring bright colours semi-custom court cards that hold delicious treats, from jam donuts to raspberry pies! The perfect everyday carry for cardists, magicians, or any card enthusiast!
Limited to 5,000 and printed by The United States Playing Card Company on Premium Crushed Stock.