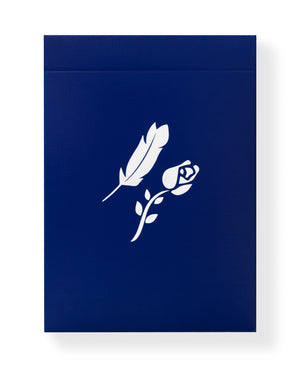 The perfect counterpart to Scarlet Red Remedies, the Royal Blue edition includes many new details which distinguish this deck from the first edition. 
Designed by Daniel Schneider, Royal Blue Remedies features a modern look and feel throughout, from custom pips and indices to redrawn court cards. Full to the brim with hidden secrets and built-in magic tricks, Remedies includes an Angle-Z gaff card and a series of hidden card reveals, all printed on an incredible quality card stock.
Devilishly deceptive, traditionally cut and printed by The United States Playing Card Company on premium crushed Bee stock.