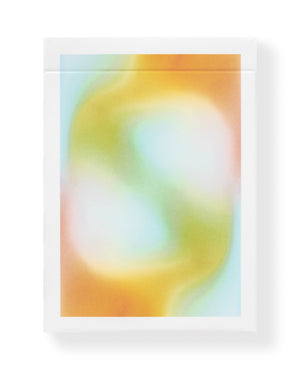 Zuma Beach is the third edition within the Malibu series by Gemini Decks and features pastel shades from yellow to blue which create an exotic, summer vibe inspired by sun, water and the golden beaches of Zuma Beach in California.
Face and spot cards are standard but have been recoloured and stripped of excessive detailing to suit the deck's theme. Each deck includes a duplicate King of Diamonds for your magic routines, a custom Ace of Spades and 'Surf's Up' Jokers! 
Limited to 2,500 and printed by The United States Playing Card Company on Crushed Stock.