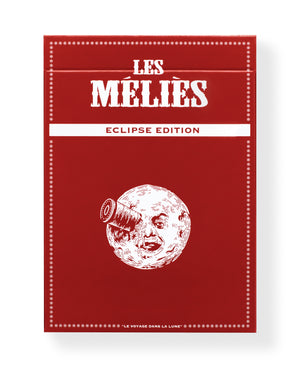 Produced by Derek Mckee and Michael Blau of Pure Imagination Projects, Les Méliès: Red Eclipse pays homage to renowned French filmmaker and magician, George Méliès, and is inspired by his classic film, A Trip to The Moon.
Arriving in stack with a double backer and blank face card, each deck encapsulates many secrets and features that will enable you to captivate your audience and push the boundaries of imaginations. 
Limited to 3,000 and printed by The United States Playing Card Company.