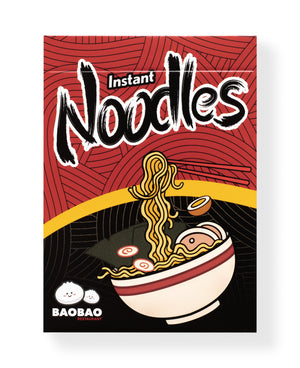 Whether for cardistry, card magic or collecting, this nostalgia-inducing deck is sure to remind you of the delicious simplicity of instant noodles.
Created by Bao Bao Restaurant and inspired by the convenient comfort food, Instant Noodles arrive encased within a resealable plastic pouch and feature a custom, borderless back design, semi-custom court cards and even include dry vegetables and soup base seasoning stickers!
Limited to 2,500 and printed by The United States Playing Card Company on crushed Bee stock with Air-Cushion Finish.