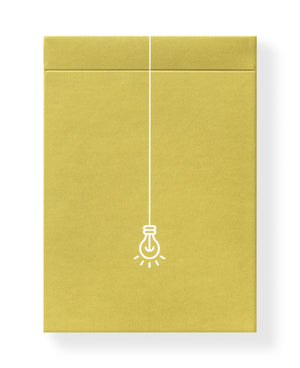 Add a sense of opulence to your everyday carry with GOLD ICON.
Following in the footsteps of previous ICON decks and recognisable by its gorgeous, minimalist tuck case adorned with the hanging light bulb, GOLD ICON's design uses simple line drawings and accompanies standard spot and face cards that all use a stunning gold metallic ink which is guaranteed to turn heads!

Limited to 2,500 and printed by The United States Playing Card Company on Crushed Stock with Air-Cushion Finish for exceptional handling and durability, whether you're a cardist or magician.