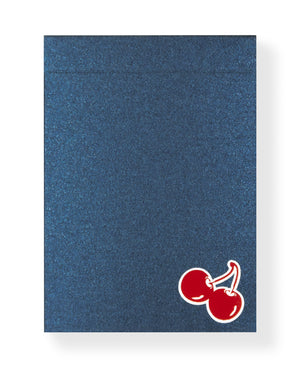 Cherry Casino House Deck: Tahoe Blue
Encased within a minimally designed, shimmering blue tuck case with individually numbered sticker seals; House editions are the most exclusive Cherry Casino decks and are reserved for only the most serious of collectors. 
Pay homage to vintage-casino playing cards with a deck that perfectly blends retro and recent. Be one of a select few who can complete their Cherry Casino collection with this stunning pearlescent, metallic blue House deck! 
Produced by Pure Imagination Projects and designed by Sam Devins in partnership with Derek McKee, this Cherry Casino: Tahoe Blue House deck is limited to just 500 and printed on thin crushed Bee stock by The United States Playing Card Company to guarantee a smooth yet snappy feel.