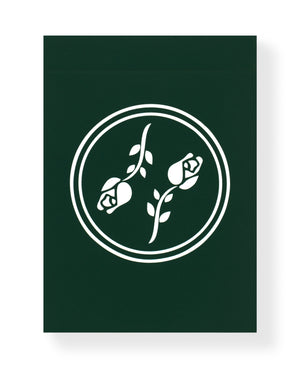 The second print run of Black Roses Immergrün (Evergreen) is here!
Designed with magic in mind, this edition features several reveals on redrawn court cards, a two-toned double backer and a 2 of Diamonds duplicate - all printed on premium, thin card stock with a traditional cut that gives the deck an up to date and modern feel.
Limited to 2,500 and printed by United States Playing Card Company on Premium Crushed Stock with Air Cushion Finish.