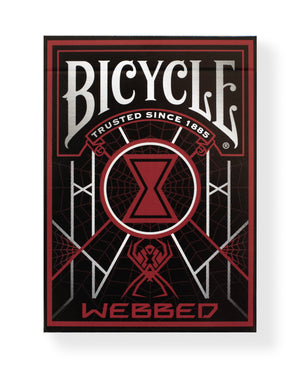 Arachnophobics beware.
Bicycle: Webbed is a spider-themed deck inspired by the notorious Black Widow spider. Complete with her hourglass-shaped emblem and stealthy black and red colour-scheme, Bicycle: Webbed features bold geometry and standard index cards, recoloured and modified with subtle spider-inspired design elements to suit the deck's theme.
Printed by The United States Playing Card Company on Bicycle® stock with Air-Cushion Finish®.