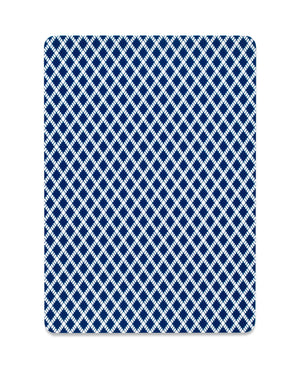 From gambling demonstrations to magic routines, Bee playing cards are used worldwide due to their design and durability. 

Known for their iconic diamond backs and available in Blue and Red, Bee's are engineered to endure constant abuse at the card table. With a soft finish, borderless back design and casino grade stock, they are the ideal deck for disguising false shuffles, second deals and other gambling sleights! 
Choose the deck preferred by casinos, gamblers, and serious card technicians around the world.
Standard index and printed by The United States Playing Card Company.