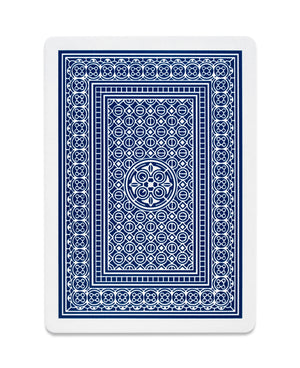 Originally introduced in 1927 to commemorate Charles Lindbergh's Trans-Atlantic flight aboard the Spirit of St. Louis, Aviator playing cards have been providing players with the tools for card games and poker nights for decades.
Available in Blue and Red, Aviators feature an intricate, bordered back design with an unassuming aesthetic and traditional court and number cards, making them ideal for magic. 
Those familiar with Bicycle or Tally-Ho decks will notice an immediate difference in tactility, as Aviators are printed by The United States Playing Card Company's using their Smooth Finish. Distinctive in feel, they fan brilliantly and have a crisp, snappy stock that provides great deck longevity! An ideal deck for any worker!