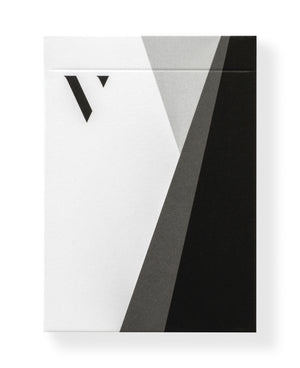 Arguably one of the most popular cardistry decks created just got even better. Introducing, Virutoso P1.

The first in a collection of decks dubbed the 'Perspective Series', P1 is inspired by the passage of a beam of light passing through a prism and seamlessly melds the most iconic elements of past Virtuoso releases into a new three-dimensional whole.
A monochromatic card back splits into a spectrum of colour on the faces which now feature The Virts' signature centre circle - perfectly unifying back and face designs. Swirling pips form progressively larger arrays, resulting in more impact and a spectrum of visuals never before seen in a deck of cards. Each suit adopts a geometric aesthetic and is depicted in its own individual, vibrant colour-way.
Take cardistry to new dimensions.
Limited edition and printed by The United States Playing Card Company.