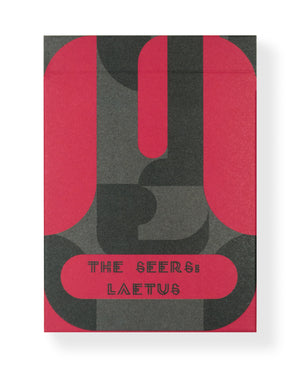 Catering for cardists, conjurers and cardicians alike.
Housed within a matte tuck box, Laetus by The Seers features a striking geometric design offering two different rear-fanning experiences and full-bleed elements to the faces of all cards, adding extra visual appeal to spreads.
Whilst face and spot cards are non-standard, they retain a recognisable appearance, making them easily identifiable during performances. Magicians will also appreciate the duplicate 6 of Spades and the reveal on one of the Jokers! 
Printed by The United States Playing Card Company on premium crushed stock with Air Cushion Finish.