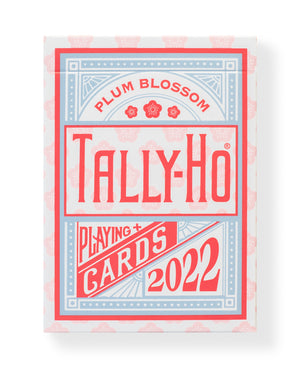 Inspired by seasonal flower displays with a modern twist, Tally-Ho: Plum Blossom is the first of four new designs and utilises vibrant winter colours of the plum blossom. 

With ties to the 'four gentlemen' of traditional Chinese culture, (the plum blossom, the orchid, the bamboo, and the chrysanthemum) Tally-Ho: Plum Blossom is guaranteed to bring new life to your card flourishes.
Printed on premium, crushed card stock by The United States Playing Card Company for superior handling.