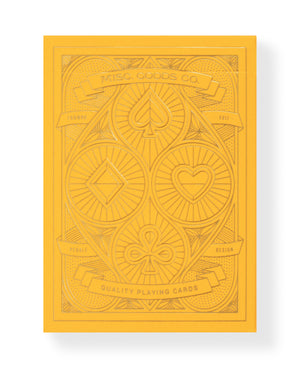 Produced by Misc. Goods Co., Sunrise playing cards pay tribute to traditional playing card design while adding nuance and drama that is guaranteed to give a new perspective to your classic card game. 

Designer, Tyler Deeb, released his first deck of playing cards on Kickstarter in 2012 following three months of feverish design iterations. Produced with a meticulous attention to detail, Sunrise follows the success of his first project and features completely custom designs with new characters, symbols, letters and numbers - exquisitely packaged within an embossed tuck case laced in gold foil.
Printed by The United States Playing Card Company on Bee stock.