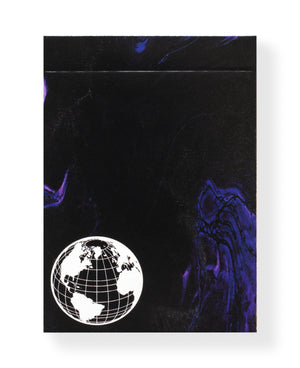 Satellite playing cards by Canvas Cards use aerial images of earth from space and create false colour composites that display a variety of patterns, shapes and textures.
Whilst each of Satellite's 56 different back designs holds a different ambience from the next, all retain the same theme, ensuring flow and correlation when card flourishing. The result is a stunningly unique deck of cards which is guaranteed to added a refreshing new flavour to your cardistry or card collection.
Face cards continue the satellite theme, without taking away from classic playing card design. One pip on each face has been replaced with a satellite overlay and aces are enlarged, bold and energetic which will instantaneously draw attention to your deck.
Designed by Katie Morris and printed by The United States Playing Card Company on premium crushed stock.