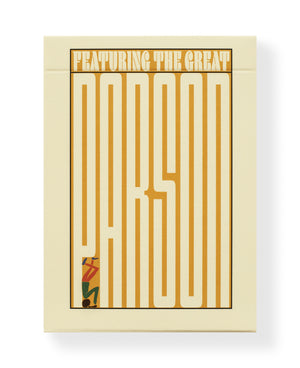 Parson playing cards by Syb Faes is a deck of cards with a story, literally. On the face of each card is a sentence; when put in new deck order a full story can be read but, shuffle the deck a few times a new story unfolds, one that (statistically speaking) has likely never been read before!
Initially illustrated on paper, later traced and then digitally coloured, Parson's back design features nineteen unique characters in different positions, trying to find a way to all fit within the borders of the card backs.
Limited to 1,640 and printed by The United States Playing Card Company.