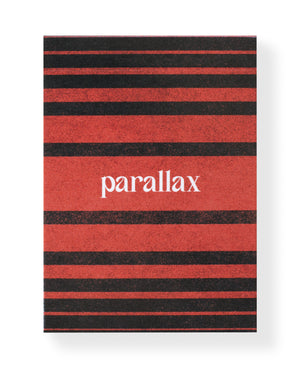 Parallax (noun)
the effect whereby the position or direction of an object appears to differ when viewed from different positions, e.g. through the viewfinder and the lens of a camera.
Produced by Netherland-based cardistry brand, New Layer, Parallax playing cards feature an eye-catching, one-way back design that has been crafted specifically for the art of card flourishing. 

Limited edition of 400 decks. Printed by Cartamundi on Slim-line paper stock with True Linen B9 Finish.