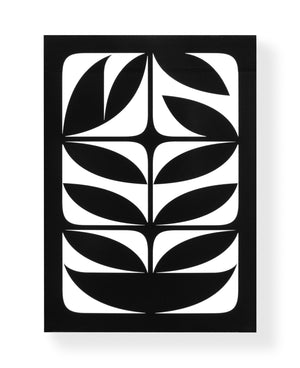 Born from a deep interest in typography, Paperwave Glyph is an exploration of different permutations of glyph (symbols or hieroglyphic characters) combinations and the endless amount of possibilities that shuffling a deck of cards offers.
The search for unconventional typefaces that push the boundaries of discernible form has created a deck that challenges mainstream playing card design with 56 different back designs, expertly crafted with harmonious interaction between letters.
The original typeface was created by French designer, Charles Quirouard and has been modified to suit producer, Lorenzo Cubo's vision. With abstract forms used as a foundation, the typeface's letters begin to act more like shapes, removing legibility from the equation and allowing the viewer to focus on structure and negative space that the combination of different letters creates.
Limited to 1,500 and printed by The United States Playing Card Company on premium crushed stock.