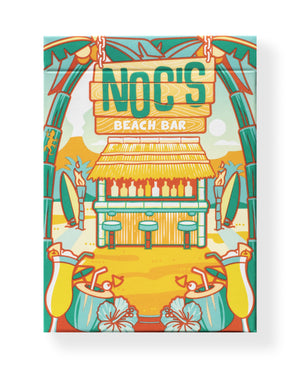 NOC's Beach Bar is a beach inspired deck that brings summer vibes to your home, regardless of the time of year.
A beautiful gradient deck inspired by palm trees, beaches, coconuts and cocktails - NOC's Beach Bar encompasses all the best things about summer in one deck of playing cards. You can almost hear the ukulele playing whilst you hold this perfect, cocktail-themed deck in your hand.
Printed by The United States Playing Card Company on Classic Stock with Air-Cushion Finish.