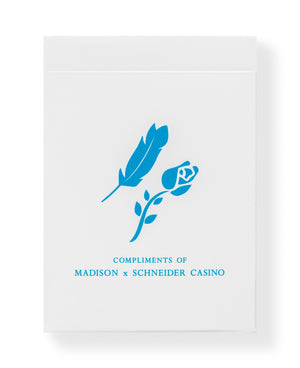 The first United States Playing Card Company deck of 2022 to be produced by Daniel Madison and Daniel Schneider, MxS Casino Playing Cards are the perfect deck for your close-up magic and card table routines.

Hidden secrets, built-in magic tricks, gaff cards, cut cards, custom court cards and series of revelations makes MxS Casino the ultimate weapon for everyone from the casual hobbyist to the professional magician.  
Traditionally cut and printed by The United States Playing Card Company on Premium Thin Crushed Stock.