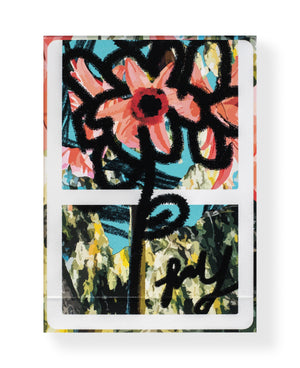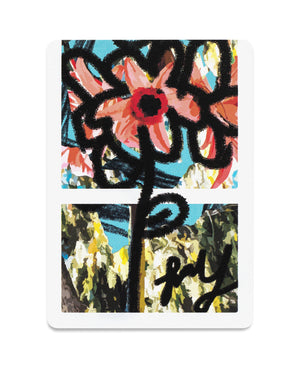 In early 2018, Pablo Frey, an artist, cardist and magic consultant based in Mexico began working on the idea of having something purposefully misprinted. After years of design iterations, we're proud to introduce you to MSPRNT 00 - FLWR.  
What started as a photo taken while visiting 'el Molino de las Flores' in Mexico, FLWR is the result of digital manipulation until the discovery of perfection in the imperfect. Drawing inspiration from nature, industrial machinery and artists such as Joseph Kosuth and Marcel Duchamp, FLWR embraces faults and enhances the connection and display of playing cards through the imperfection of the cards themselves, creating a continuous illusion between the cards.
Printed by The United States Playing Card Company on Standard Stock with Air-Cushion Finish.