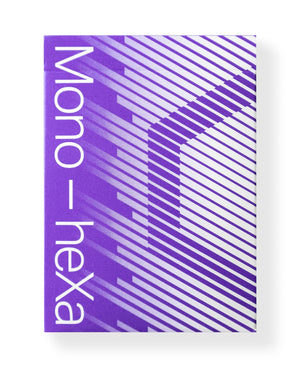 Designed around the use of a single colour palette, Mono-heXa by Luke Wadey Design uses a suite of purples to provide you with an immersive and vibrant cardistry experience. 
Following in the footsteps of Mono-Xero and Xero R, heXa combines precise line spacing, thickness and angle to create specific patterns when the cards are in motion, but removes the grainy texture found in previous decks within the series to push colour to areas that further enhance visual impact. 
Court cards are split and use the same line pattern found on the card backs on one half, whilst traditional faces occupy the other. All cards utilise full-bleed details for improved aesthetics during fans and spreads, positioned so that they run in parallel to the back design so that they form a strong colour block when stacked!
Limited to 2,500 and printed by The United States Playing Card Company on premium crushed Bee stock, traditionally cut and with Air Cushion Finish.