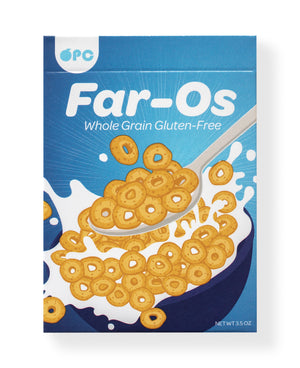 Breakfast is the most important meal of the day!

Far-Os are a cereal-inspired deck from the team at Organic Playing Cards, featuring their trademark understated design, eye-catching graphics and semi-custom court cards that are enjoying all things cereal related! There are even games on the back of the tuck box! The perfect everyday carry for cardists, magicians, or any card enthusiast!
Limited to 3,000 and printed by The United States Playing Card Company on Premium Crushed Stock.