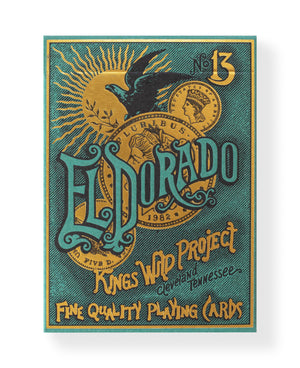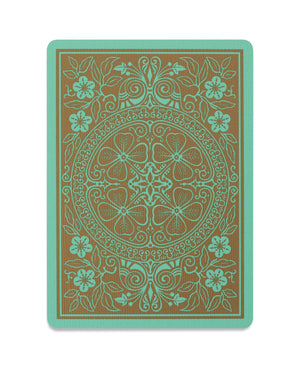 Part of the 2022 Vintage Reimagined Series by Kings Wild Project, El Dorado playing cards take the vintage design of the original El Dorado deck, produced in the late 1800s, and put a new artistic touch on their design.

Named after the elusive Lost City of Gold, the original El Dorado playing cards were made between 1890 and 1909. The use of gold accents was, of course, the main selling point of El Dorados, which remains in this updated edition as both the tuck box and back design boast gold foil and metallic gold ink respectively. 
Complete with 'maiden on the moon' Joker and an Ace of Spades featuring vintage-inspired American motifs and an eagle perched on a shield, pay homage to the deck which shaped playing card design as we know it.
Printed by The United States Playing Card Company on Bicycle Stock.