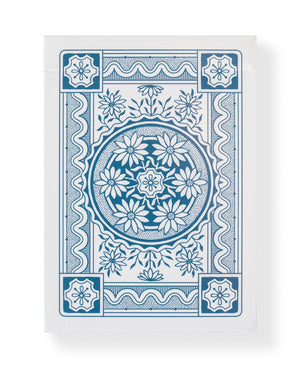 Lithographer and printer Bernhard Dondorf founded the B. Dondorf company on April 2, 1833 as a printing and trading company in Frankfurt, Germany. From 1839 they mainly focused on the production of playing cards.
This revived and redesigned deck from the late 19th century features custom fronts and backs and has been created to pay tribute to the Dondorf company and their specialised high-quality print products. All decks arrive with a duplicate King of Diamonds for your magic performances. 
Traditionally cut and printed by The United States Playing Card Company on premium thin-crushed stock with Air-Cushion Finish.