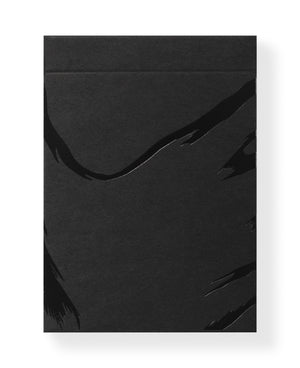 The quest for improvement in sleight of hand and card magic requires hard work, effort and often pain. Dead Heads by Xavior Spade is the physical embodiment of this process and reminds us to never give up and always work harder. 

Housed in a minimalist tuck case with a wraparound design that creates a unique display when three decks are positioned together, Dead Heads has been optimised for magicians and features a traditional back design and re-coloured court cards that retain a familiar appearance and are designed to pass under the radar. 
Printed by The United States Playing Card Company on Premium Stock.