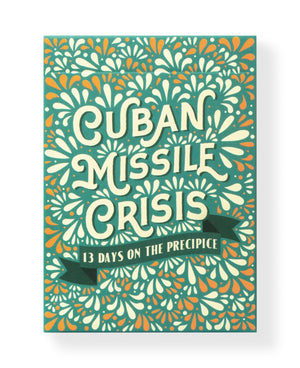 The world has never before, nor since, been so close to the precipice of such a global nuclear catastrophe as it was in October of 1962.
Rich in historical references, including a Moscow-Washington hotline sticker seal and the U-2 spy plane which revealed the Soviet's plans to station nuclear missiles, Cuban Missile Crisis playing cards commemorate a time when the world was at the brink of a full scale nuclear war between the United States and the Soviet Union.
Inside a beautifully illustrated tuck box with artwork from Australia-based designer, Shira Bentley, each suit is depicted in a different colour-way and features Aces that represent key players in the Cold War confrontation; from President John F Kennedy, Secretary of Defence Robert McNamara to Soviet 1st Secretary Nikita Khrushchev and Cuban 1st Secretary Fidel Castro.
Limited to 1,000 decks and printed by Noir Arts (as known as NPCC) in Europe on 310gsm premium German Linen stock.