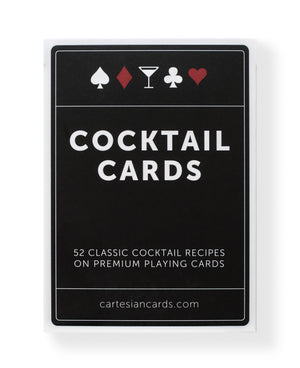 From an Americano to a Whiskey Sour, discover 52 time-honoured recipes in this just-for-fun deck of cards inspired by cocktails.
The debut deck by Cartesian Cards, Cocktail Cards feature a traditional back design made up of cocktail-themed elements, with everything from shakers and orange slices to ice cubes and mint leaves!
Perfect your knowledge or mix, stir and shake your way through your next poker night.
Printed in the United Kingdom.