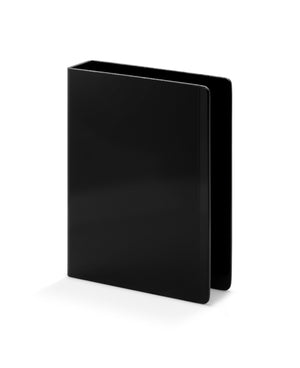 Classic Clip: Polished Black
The Classic Clip by Art of Play is crafted to precision and balances form and function to provide you with an indispensable utility item that will add months to the life of your deck. 
Like a money clip for playing cards, the Classic Clip fits snuggly around your deck, keeping your cards fresh and also protecting the tuck box from wear and tear. Although commonly used by magicians and cardists, this clip is perfect for any card-carrying enthusiast.
Available in a variety of different colours to suit every deck in your collection, each clip is designed to protect a pack of 52 poker-size playing cards in their tuck case.
Twins brothers Dan and Dave Buck are perhaps best known for their contributions to the art of cardistry. 
Masters of sleight of hand, the Buck twins have released a plethora of instructional videos and DVDs which not only led to the increase in popularity of cardistry, but also made them two of the most influential people in the magic and cardistry community. 
In 2013, off the back of a becoming wildly successful producers of luxury playing cards, they founded Art of Play. Based in the United States, Art of Play curates a collection of wonderfully unique playing cards, puzzles, games and amusements.  
Epiphanies await the curious mind.