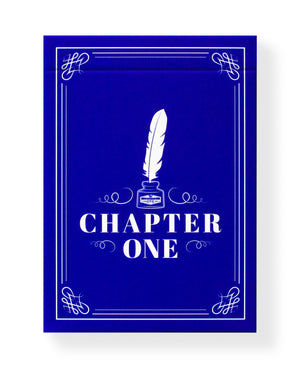 Produced by Emilysleights52, Chapter One serves as a reminder that every person is the author to their own life. Your story matters. 
Featuring an elegant, blue back design and recoloured court cards, Chapter One includes a double backer gaff card and three Jokers (two identical and one with an 8 of Clubs reveal for your magic performances).
Printed by The United States Playing Card Company on Premium Bee Stock with Air-Cushion Finish.