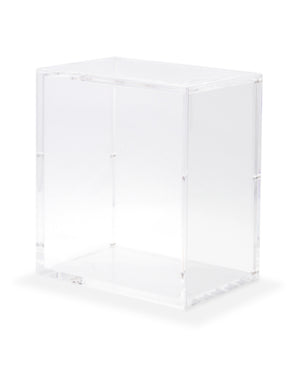 With beveled edges and rounded corners for an elegant look and feel, the Carat X6 Half Brick Case provides the highest level of protection and unobstructed views of your six favourite six decks.
Attached by six neodymium magnet pairs that are ten times stronger than normal magnets, the back panel of X6 is removable to allow for easy access to your playing cards whilst providing secure closure that does not hinder visibility. 
Included with every Half Brick Case are four rubber adhesive pads that can be attached to the bottom of X6 to prevent scratching to the case or the surface on which it is resting.

Pick, present and protect six of your favourite decks today!
Playing cards not included.