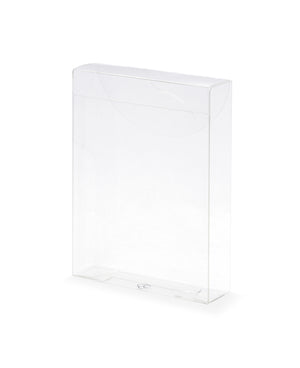 Tired of your everyday carry getting damaged from being pushed into pockets and battered in bags?
Carat Creation's DS1 EDC Deck Sleeve is an affordable and durable case made for your most frequently used cards. Not only does it protect your deck from knocks and bumps but it is designed for easy and quick access to your playing cards thanks to a revised top flap design. Simply insert the tuck box flap into the DS1 EDC incision and whenever you open your DS1 EDC, the tuck case opens too! 

Similar to the first edition sleeve, DS1 EDC is made of 0.3mm clear, archival safe PET plastic, which allows for viewing of your deck from all angles and is sized to suit playing cards from all major printers including USPCC, LPCC, Cartamundi and EPCC.
Flat packed in sets of five and easy to store, once unfolded and ready to use, simply peal off the protective film, fold the flaps together and assemble your Deck Sleeves!
Playing cards not included.