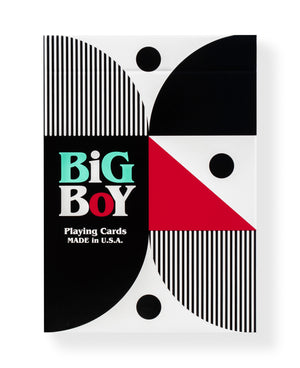 Comprising thirteen fun and unique Big Boy characters, Big Boy No.2 by Gemini Decks is a fully custom deck of cards created for the modern cardist. 
Designed to resemble a toy, Big Boy No.2 uses basic shapes and a variety of vibrant colours including Red, Yellow and Cyan to attract attention and excel during card flourishes. Combine an eye-catching colour palette with a unique twin-tip design, and the resulting deck is a one that not only thrives during packet cuts, but is great for fans and spreads too!
Printed by The United States Playing Card Company on Crushed Stock.