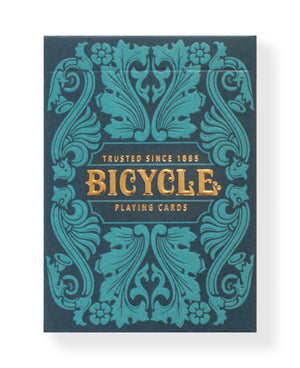 Experience rich detail and stunning blues and teals with Bicycle: Sea King.
Opulent gold foil combines with intricate embossing on the tuck case to create a deck which is truly fit for a king! Inside, court and number cards have been recoloured to suit the deck's theme but retain a familiar appearance, ensuring excellent playability.
Perfect for everything from game nights to cardistry, magic to card collections.
Printed by The United States Playing Card Company using plant-based inks with Air-Cushion Finish.