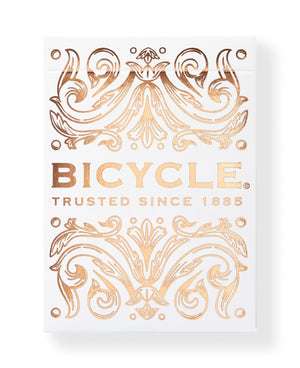 Bicycle: Botanica draws inspiration from the elegant, natural shapes found in a blossoming garden and features a beautiful, rich copper foil that accentuates a floral-theme and timeless aesthetic. 

A must-have for anyone looking for distinctive, premium playing cards that perform perfectly in your hands, on the table, and as a decorative element when not in use. This is one deck that doesn't deserve to be in the kitchen drawer!

Printed by The United States Playing Card Company on Premium Bicycle card-stock with Air-Cushion Finish.