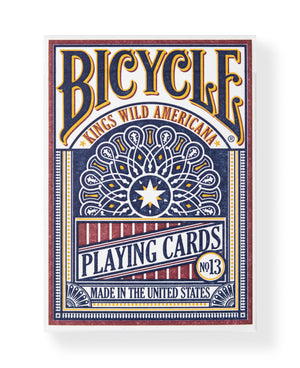 Celebrate designer, Jackson Robinson's love for the United States with Bicycle: Americana by Kings Wild Project.
Experience 4th of July memories and celebrations with a deck that is perfectly suited for card games with friends and family and is rich in nostalgia, designed in a stunning red, white and blue colour scheme and housed within a beautiful letter-pressed tuck case courtesy of Clove St. Press.

Printed by The United States Playing Card Company on Crushed Bee Stock with Air-Cushion Finish for exceptional handling and deck longevity.