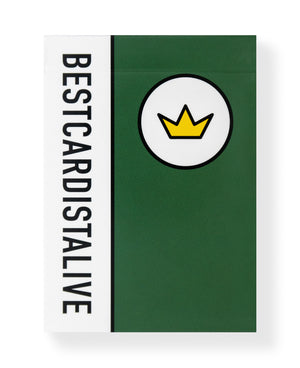 Created in celebration of Lars Mayrand's 2019 Cardistry-Con Championship win, BCA Green features a traditional casino-style back design with thick black borders to distinguish between packets and iconic BCA crowns to add visual interest. 
Designed for the art of card flourishing, number cards are standard but courts adopt a simplified design to let your cardistry do the talking!
Housed within a shoebox-inspired tuck case, limited to 2,500 and printed by The United States Playing Card Company on crushed premium stock.