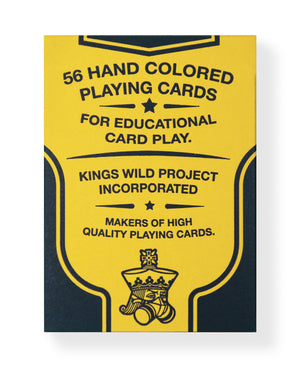 With a back design that has been hand-coloured by designer, Jackson Robinson's daughters Claire and Scarlett, Back to School playing cards are a fun and light-hearted deck, sure to brighten up any card game (or make a great card castle!)
Housed within a letter-pressed tuck box expertly printed by Clove St. Press, the cards feature a familiar appearance and iconic Kings Wild court cards. There's even an ad card which creates the illusion that you're opening a box of crayons, not cards! 

Hand assembled in Austin, Texas and printed by The United States Playing Card Company.