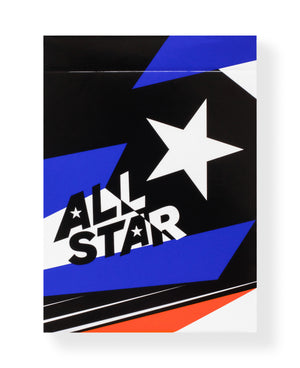 Designed by Toomas Pintson from Gemini Decks, All Star features an eye catching back design made up of different interlacing geometric shapes, making it the perfect deck for cardistry and fanning.
Inside a striking tuck box, re-coloured court cards combine vibrant orange and blue with custom pips, metallic inks and full bleed design elements to ensure your flourishes flow, regardless of the deck's orientation. 
Limited edition and printed by The United States Playing Card Company on Crushed Stock.