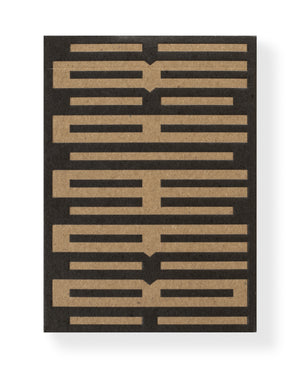 Infuse your love of magic into every card trick and flourish with ABRACADABRA playing cards, produced by Vanishing Inc. in collaboration with Blake Vogt.
Inspired by Blake's best-selling ABRACADABRA artwork, this one-of-a-kind design looks like modern geometric art from a distance but, as you get closer, magic's most famous word slowly starts to reveal itself.
Standard faces are complemented by an amazing, custom Ace of Spades, matching Jokers with a bold inverted version of the artwork and a double-backer. Each deck also comes with an exclusive miniature ABRACADABRA print with Blake's signature on the back!
Limited to 2,000 and printed by Cartamundi on slimline stock with their famed B9 Finish.