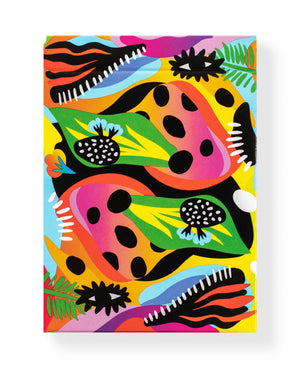 2021 Summer Collection: Jungle
Introducing Jungle, the first deck in the CardCutz 2021 Summer Collection.

Watch as vibrant and exotic hues of tropical rainforests and vast wilderness come to life in this completely custom deck of cards. Whether you're a rookie adventurer or the reigning king of the jungle, there's always fun to be had! 
Can you hear the call of the wild?
Designed by Lorena Eloizaga and printed by The United States Playing Card Company on Crushed Stock.