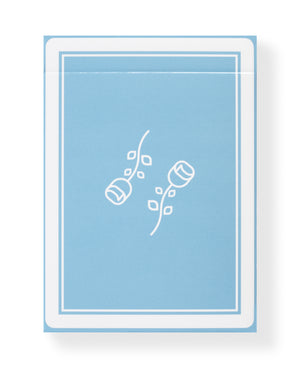 Welcome to the grand reopening of the Black Roses Hotel.
Combining simplicity and elegance, Black Roses Hotel V2 features a minimalist back design, custom pips and indices as well as redesigned court cards that create a charming retro aesthetic. Think classic casino styling with a flair of the 70's, in a striking modern colour scheme.
Included with each deck are two identical Jokers and ad cards that resemble a hotel key card and a feedback form where you can rate the Black Roses Hotel! 
Traditionally cut and printed by The United States Playing Card Company on premium crushed Bee stock for superb longevity.