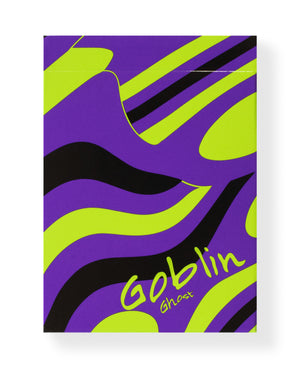 Goblin Ghost by Toomas Pintson features an eye-catching back design made up of complex, interlacing lines that result in a mesmerising aesthetic, engineered to take your fans and spreads to the next level! 
Whilst court and number cards are standard in design, they have been inverted and recoloured with neon yellow and vibrant purple inks! Even the faces of all cards contain full-bleed design elements so you are guaranteed stunning results, regardless of the deck's orientation! 
Printed by The United States Playing Card Company on Crushed Stock.